---
Murfreesboro Location
745 South Church Street, Suite 501
Murfreesboro, Tennessee 37130
(615) 295-2411 Option #1
(615) 649-4010 Fax#
---
Request an appointment by phone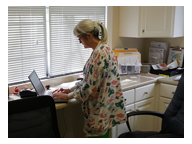 Appointments can be made Monday through Thursday by calling us
at: (615) 295-2411
When scheduling an appointment, our Front Office Specialists will gather
information to ensure enough time is allocated for your visit. They will
also assist you in scheduling an appointment at one of our clinics nearest you.
Once your appointment is scheduled
Please arrive for your scheduled appointment on time. If you are unable to keep an appointment,
please call us at least 24 hours in advance so we may use those times for other patients and to avoid unneccessary fees. Canceling an appointment with less than 24 hour notice, or not showing for an appointment will lead to a $25.00 charge.
We look forward to seeing you!
---
Please allow at least 24 hours to accommodate your request.
If your prescription is running low, please do not wait until the weekend or until your medication has completely run out. If you are planning to travel out of town, please make sure you have enough medication to take on your trip.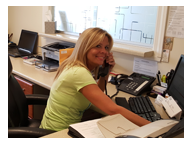 How to renew
Call our office at (615) 295-2411 to request a refill. Please be prepared with the following information:
Name of medication
Dosage
Name & phone number of pharmacy